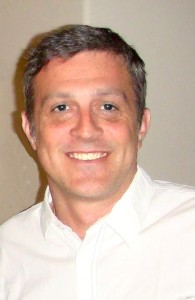 Laurent Isaure's hospitality career began at a young age while he was attending Le Mans University in France. At the same time he worked in a variety of restaurants, where he obtained experience in the hospitality industry.
Once exposed to the art of fine dining and falling in love with the industry Laurent decided to dedicate time to his passion, hospitality. He worked in prestigious restaurants learning every position including server, host and bartender.
Laurent has worked all over the world including NYC as the General Manager of Red/Chaise Lounge; Tokyo as a produce partner in Fab Universal, IFFM, and LAIFF; Miami as the founding partner of 3C's INC. He is also the Chef owner and founder of Yume Japanese Restaurant in France. He also organized world famous events as the Festival de Cannes for fourteen years, produced First Chinese Film Festival in U.S.A as well as Dog Eat Dog Films.
In 2010, he joined chef Michael Jacobs at Strategic Hospitality Group Miami (SHGM), a multi-service restaurant and hospitality consulting firm headquartered in Miami Beach, to focus on providing the highest level of dining experience possible to SHGM's clientele. At SHGM, Laurent is able to utilize his vast knowledge and experience in the restaurant and hospitality industries for the benefit of clients including new restaurants, under- or non-performing restaurants, high-end caterers and concierge providers, and event production companies.
In addition of his restaurant knowledge, Laurent is Google Ads Certified and digital marketing specialist. 
There are over one million restaurants in the United States. Ask yourself this question :How are you going to make yours stand out?
The answer: effective digital marketing. Your menu, staff, and hospitality make your restaurant special. Your online presence is what will set your restaurant apart.